At JHC – A MBE Certified, Veteran-Owned Small Business, we are your go-to Value Added Reseller (VAR) for all your IT needs. Led by executives with over twenty years of experience in the industry, we have established ourselves as a trusted partner, with the expertise to provide top-notch IT solutions and services to businesses of all sizes. Our strategic partnerships with leading technology giants, including Cisco, Zscaler, Splunk, Alarm.com, and VMWare, enable us to deliver cutting-edge solutions tailored to your unique requirements.
At JHC, we offer an array of comprehensive IT solutions to empower your business and drive growth:
Hardware Solutions: Discover a wide range of top-tier IT hardware, including servers, networking equipment, storage solutions, and more. Our hardware offerings are designed to optimize your infrastructure's performance and reliability.
Software Solutions: Leverage the power of software to enhance your business productivity and efficiency. From security solutions to collaboration tools, we have the right software to streamline your operations.
Networking Solutions: Our team can design, implement, and manage robust and secure network infrastructures to keep your business connected and running smoothly. With our partnership with Cisco, you can trust that you are getting best-in-class networking solutions.
Cloud Services: Embrace the power of the cloud with our tailored cloud services. We can assist you in migrating to the cloud, optimizing cloud resources, and ensuring seamless scalability for your business. Our partnership with VMWare ensures you get the most reliable cloud solutions.
Cybersecurity: Safeguard your business from cyber threats with our advanced cybersecurity solutions. Our partnership with Zscaler enables us to provide cutting-edge security measures to protect your data and infrastructure from modern-day threats.
Data Analytics and Insights: Leverage the potential of your data with our data analytics services. Our partnership with Splunk allows us to help you gather valuable insights from your data and make data-driven decisions to stay ahead in the market.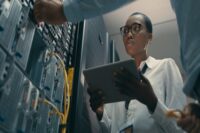 Leading Partnerships:
As a VAR with key partnerships with industry leaders like Cisco, Zscaler, Splunk, and VMWare, we have access to the latest technologies and exclusive resources, giving you a competitive edge.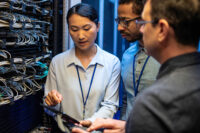 Extensive Product Portfolio:
Coupled with our collaborations with distributors such as Ingram Micro, ScanSource, D&H, ADI, and TD-Synnex, we offer an extensive selection of high-quality IT hardware and software solutions from top brands in the industry. Whatever your technology needs may be, we have the perfect product to meet them.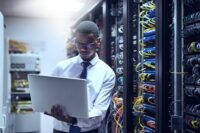 Unparalleled Expertise:
Our team comprises skilled professionals who possess in-depth knowledge and experience in the ever-evolving IT landscape. From network infrastructure to cloud solutions, we have the expertise to tackle any challenge.
Amazing Partner Relationships